You've FOUND it.
AN ONLINE beginner watercolour course that doesn't skip a beat.
Can't find a course that teaches you HOW?
Sick of wasting your money?
Getting frustrated with just copying?
Tired of trying to figure it out yourself from books?
Over painting 'cute' illustrations off youtube?
Don't know where to start with REAL watercolour?
Don't know what equipment to get?
Frustrated with your lack of self taught progress?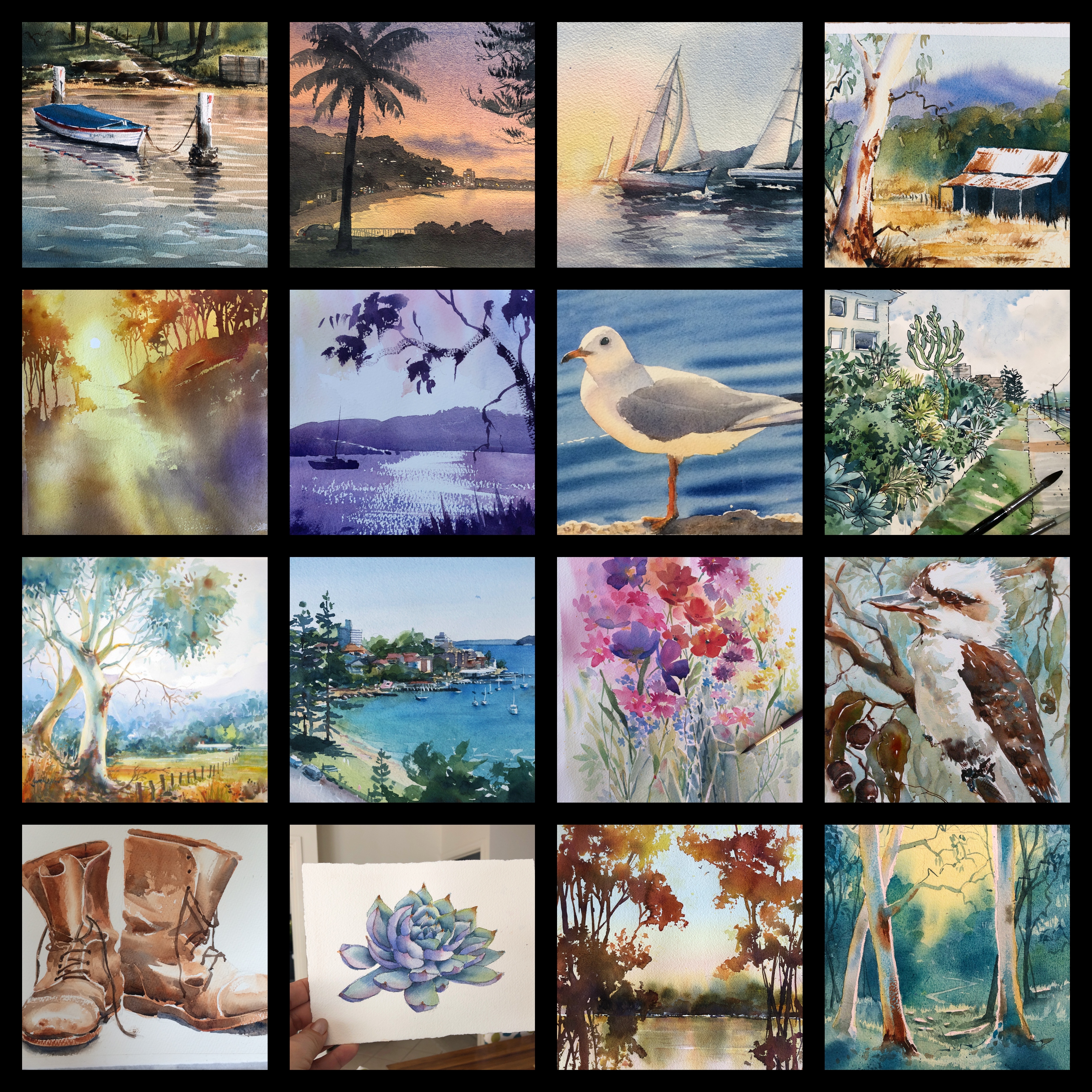 Level 1 30+ hours of ONLINE watercolour classes Starting At The Start
Your instructor is not a hobby painter or a 'youtube' painter -
Jenny is a professional artist and a teacher
of hundreds of adult watercolour students and wants YOU to know everything she knows - classic watercolour, step by step, at your own pace, through her structured and levelled course. Stop wondering about colours, paper, paint, or techniques. Everything is explained.

Wouldn't you like to know how 'they' do it?
YOU CAN.
Merry Christmas Watercolour Workshop
9 Great painting designs
8-10 hours of painting
No Stress - just hours of FUN (maybe even days!)
A whole mini course dedicated to gorgeous Christmas Painting!
Fully demonstrated - step by step
Video tutorials - everything explained.
Card designs, tag designs, Christmas motifs


Beginners to Intermediate - everyone can enjoy these designs.
Difficulty rating - Super Easy to Medium
Fun Rating - off the charts.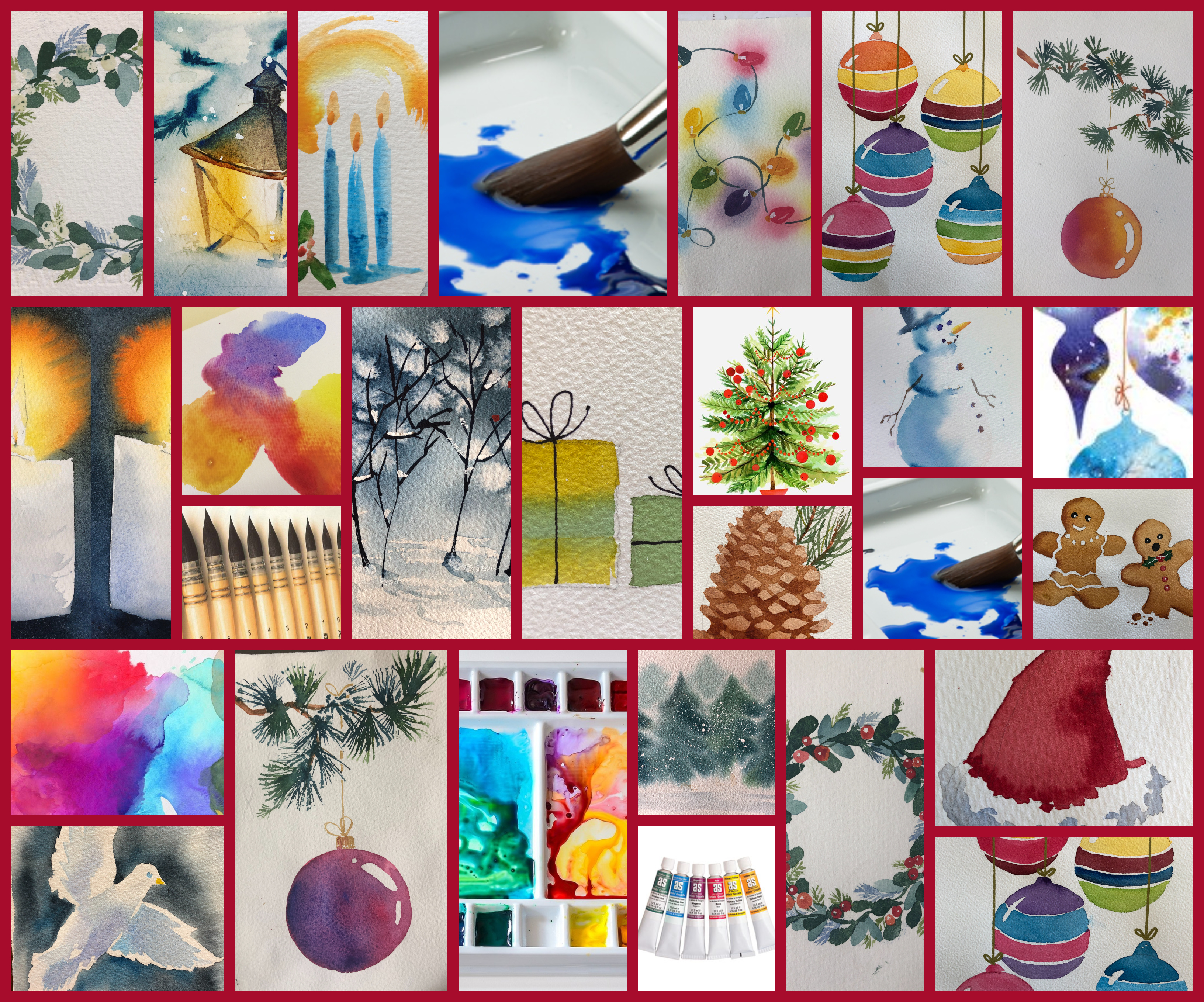 Cut to the chase - WE DELIVER
DON'T WASTE your time on unprofessional tutors.
DON'T WASTE your money on garbage equipment
DON'T WASTE your effort on tutorials that don't TEACH!
DON'T WASTE another cent on useless courses that don't
DELIVER WHAT YOU WANT!
This bundle costs only around $10.30AUD per hour. Great value.
YOU can contact JENNY whenever you like
AND WE will not waste your time, money or effort.
SAVE $25.00AUD/$15USD
(compared to buying courses separately)
Your Instructor - Jenny Gilchrist
Professional Artist and Teacher.
Hi, I'm Jenny, your instructor.
I have a very successful and established Watercolour Art School on the Northern Beaches of Sydney, Australia: Northern Beaches Watercolour where I teach my four level, structured, face to face watercolor classes. I have taught hundreds and hundreds of adults to paint in watercolour. My Live Online classes and workshops are now more popular than ever, and I've sold my paintings both in Australia and Overseas. I've had 30 years experience painting, but the most satisfaction I get is teaching adult students to paint in this most enigmatic of mediums.
I like a casual and no-pressure attitude to teaching, with a bit of humor tossed in, so that you can concentrate on enjoying the adventure. Join me, you'll be so surprised at what you can do in just a couple of lessons.
Best - you can keep progressing through further levels in the course, finessing your skills and learning new ones. The aim is to get you painting your own, full paintings.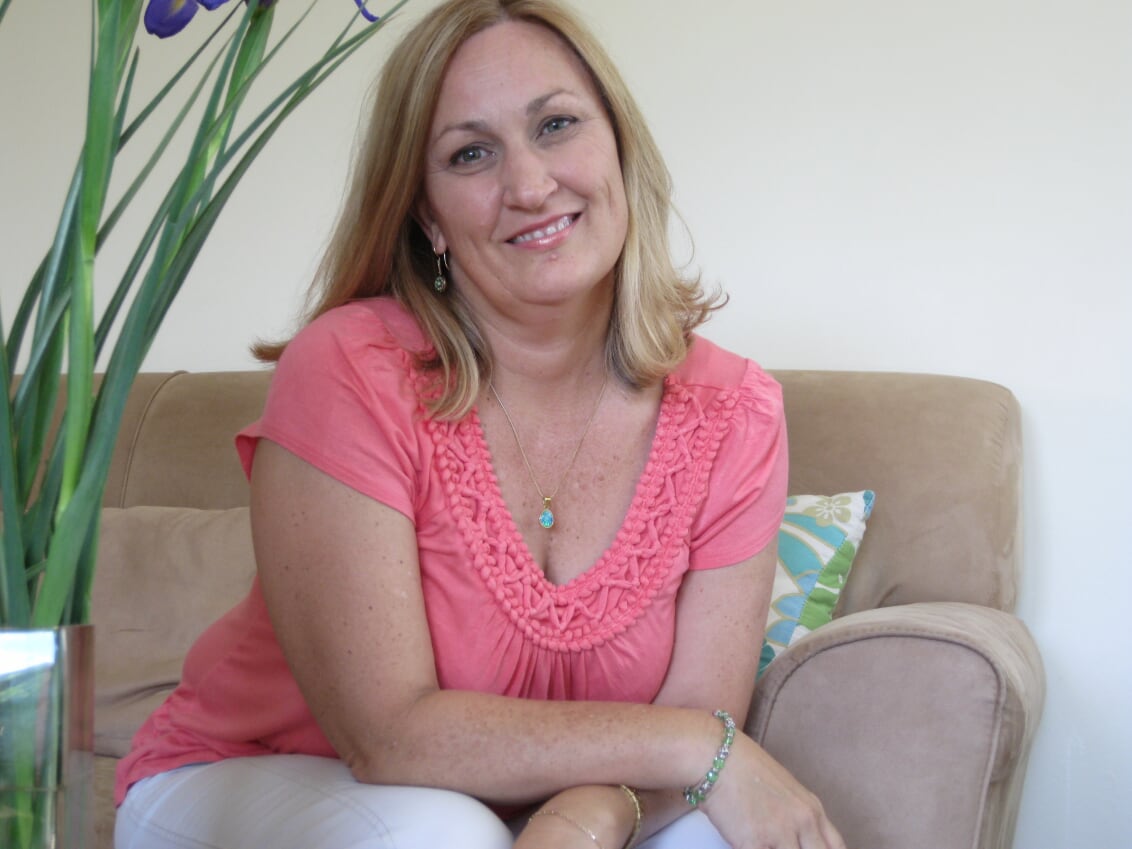 The Ultimate Watercolour Course for Absolute Beginners.
NO MORE WONDERING.
You'll enjoy:
All the foundation skills taught in a carefully structured course.

10 x full classes / around 30 hours of modules

An Exclusive and Private Facebook Group just for course students

Easy contact with your instructor when you have questions

multiple videos, demonstrations, images and lectures.

Each skill built on the one before

Cleverly crafted exercises to practice your skills

 and all painting subjects supplied.

Fully explained techniques and Colour Recipes

No drawing skills required - templates and drawing aids supplied.

Every exercise, technique and painting demonstrated on video

An 'overhead' view of the painter's workspace - you can see everything.

Comprehensive, relaxed Step by Step instruction

Full set of .pdf class notes to keep / download / print as reference.

Watch this course as many times as you like, whenever you like.
By the end of this online watercolour class Level - YOU:
Will know all the foundation techniques of watercolour
Have had tons of practice putting your skills into real-life painting applications.
Have had the satisfaction of painting real paintings.
Won't just have to copy everything.
Will have a great set of reference notes.
Will have a great list of resources to draw from
Will have access to Jenny's enormous watercolour community
Can keep progressing if you want to

and you'll be able to produce paintings you can be proud of.
(If you would like to see a FULL run down of all the topics in both curriculums, please CLICK on the relevant single course blocks above - to see each curriculum.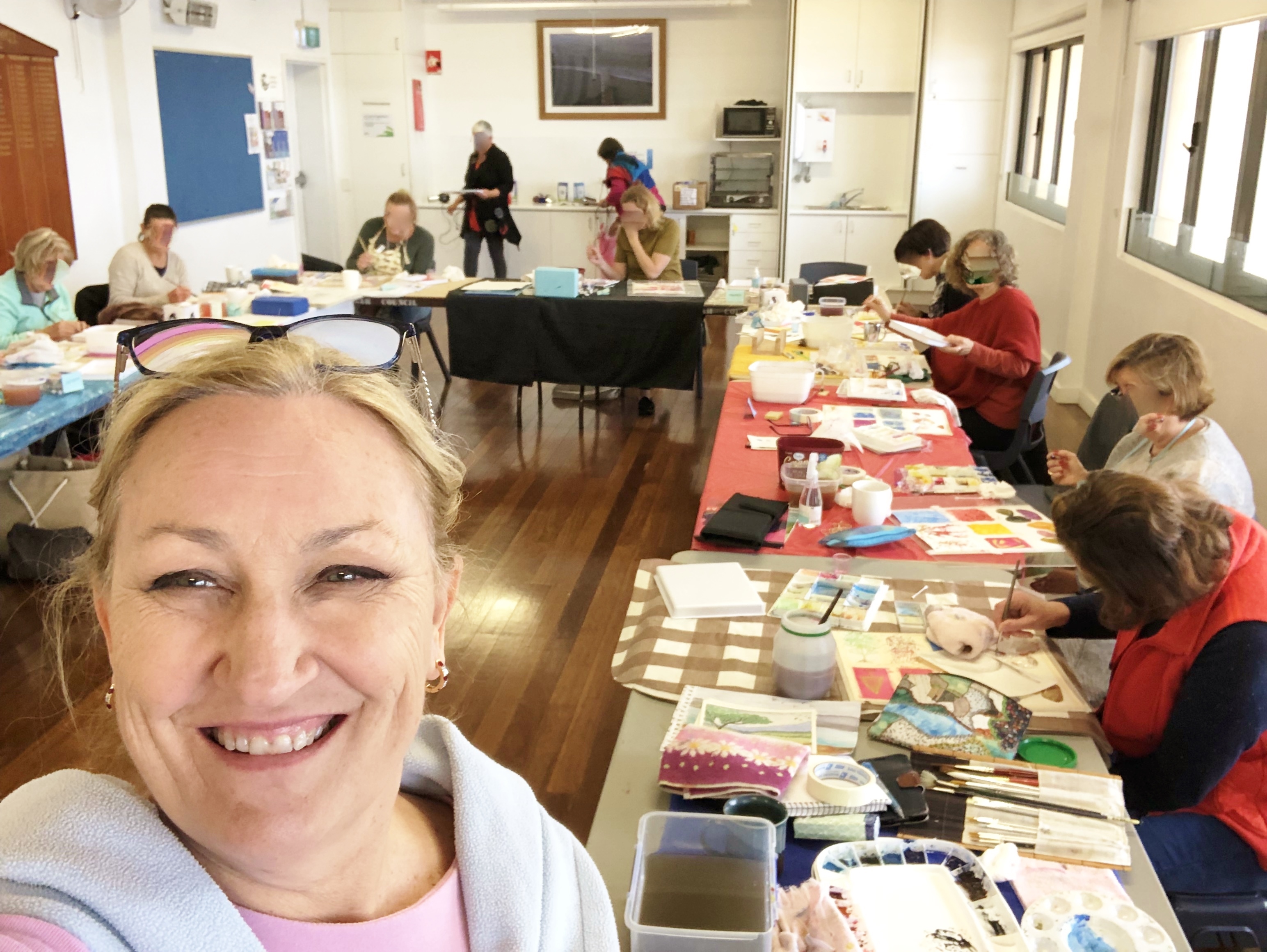 Did they Love it?
(Of course they did.)
"Unbelievable! I had no idea what I was missing out on, I thought I was an intermediate painter, I'm SO glad I started from the start, its made a huge difference to the quality of my painting."
- Marie Gunderson
"I am absolutely loving Jenny's classes with her excellent way of teaching and getting the information across. Always clear and precise in a friendly fun manner."
- Carmel Fullerton
"It's so great to have EVERYTHING at your fingertips, photo references, demonstrations, explanations, even a virtual critique after every painting, so I can troubleshoot if I've done something wrong! This is hands down the best course I've ever done, and I've tried plenty. Worth every penny. Thanks Jenny." 
- Andrea Cooke
"' First I would like to say, how comfortable you make me feel -  I am loving your style of painting and teaching. A big Thank you for your gift of sharing knowledge with us. It is such a blessing to be taught watercolour in our homes online! No travelling costs. '' 
I haven't done much art / painting since school and I am loving Jenny's beginner course. I've found the classes easy to follow and you can make notes as she is explaining and painting. I'm surprised how quickly I've been able to paint really lovely things. Jenny is clear at explaining what to do and is honest and encouraging with her feedback. I've booked in for stage 2 already!"
-Katie Jacka
FAQ'S


HOW MUCH DO I SAVE buying the BUNDLE?
You'll save $25 AUD compared to buying the courses separately.


How much does this online watercolour course cost?
When purchased alone, the full Level 1 course for Absolute Beginners costs US$250 / AUD$340 one off payment OR 3 x monthly USD$90 / AUD$125. You can choose which currency and which payment method. We accept credit cards/ debit card and paypal. That's about US$25 per 2.5-3 hour class. Your course is cheaper than this, since you are saving $25.
What is your watercolour painting style?
You can see some of Jenny's paintings in the section Level 1-30+ hours. This is Jenny's style. (read FAQ further down.) You can also visit www.northernbeacheswatercolour.com.au, Jenny's Art School, and see more.
When does the watercolour online course start?
There's no start date, you start whenever YOU are ready. You take as long as you want, and finish whenever you like.
What if I'm unhappy with the course?
I'm sure you won't be but if life happens, contact me within 30 days and we'll get your refund sorted. Use the Teachable contact button for this. We have a "Satisfaction Guaranteed or money back if contact is made in 30 days" policy.
Do I need certain equipment?
Jenny will definitely suggest the best equipment that will give the best possible results, (we don't want you to waste your time or money!). The paper is the only compulsory item. All other equipment is your choice, but equipment lists are supplied to give the most artist quality results.
What if I have a problem with my watercolour painting or want to ask a question?
Jenny will respond to questions. There are two ways to talk to Jenny about your paintings / painting problems. a) in the comments section under most modules of each class - you can even post pictures, and b) in your private and exclusive W2Watercolour Facebook Group (for our students ONLY. ) Here you can post paintings, ask questions, get feedback, make suggestions and enjoy the student community. Please allow time for a response as she is a working mum.
How long will this online watercolour course take?
Jenny teaches this exact course in her face to face and Zoom classes. It takes her class about 3 months - once a week for 10 weeks in 2.5 hour classes to follow the class, and paint the exercise, then practice during the week. It will take you as long as you want - the more practice you give yourself the better.
Do we paint all those paintings on this page?
You do paint some of them...in the top grid are just a few of the 100+ paintings Jenny's students paint over the course, not all in Level 1 however. The other paintings on this page are Jenny's own. You will learn the skills to paint your own paintings.
Is Jenny a good watercolour artist?
Judge for yourself. Have a look at Jenny's 'gallery' on her Watercolour School Website: : click on this link: www.northernbeacheswatercolour.com.au. You can also find the student gallery on the same website, these students have been painting 2 years or less.
Is Jenny a good teacher?
Good question. Some people are great artists and not such great teachers. Some teachers can't paint for quids! You need a good artist AND a good teacher. That's the point after all. Jenny has taught literally hundreds of adult students to paint in watercolour. Her painting school in Sydney is extremely popular and has a waiting list of years. Word of mouth has been the biggest asset. If there is ONE thing Jenny hears most often, it is that she has a knack of 'breaking things down and getting the point across with simplicity and humour." Jenny thinks constructive critisism is what her students want, not just ego stroking. She knows they want to learn, and she thinks EVERYONE can paint and whatever they produce is their art.